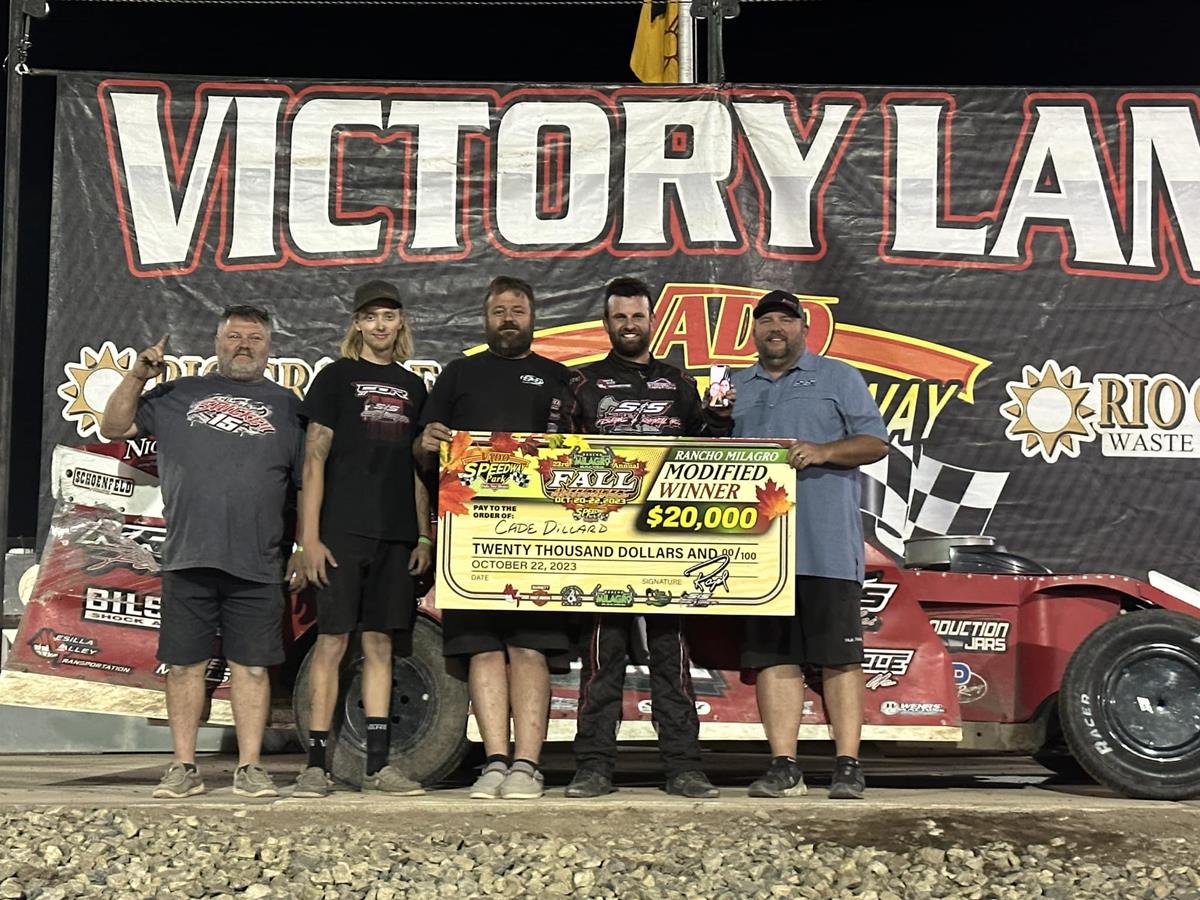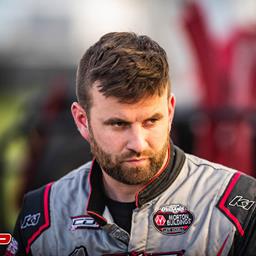 ---
$20,000 to Dillard At The 23rd Annual Rancho Milagro USRA Fall Nationals At Vado Speedway Park!
For the second-straight year Cade Dillard raced to the Rancho Milagro USRA Fall Nationals victory with his S&S Fishing & Rental Inc. / Johnsville Company No. 97 Joel's Auto Sales / Krohn Farms / CDR Race Car / Mullins Racing Engine Modified.
Dillard's $20,000 win was achieved on Sunday evening at New Mexico's Vado Speedway Park.
"Went back to back with Fall Nationals wins in our CDR (Race Car) and brought back the $20,000! Hats off to everyone at Vado Speedway Park for awesome track conditions. We had an awesome car all weekend. Special thanks to all the great fans who came by to see us after the races. I'm surrounded by the best crew and supporters there is. Without all those great people, none of this is possible," Dillard shared.
Besting a field of 47 Sunday night at Vado Speedway Park, Louisiana's Cade Dillard collected $20,000 in the 23rd Annual Rancho Milagro USRA Fall Nationals in the Mesilla Valley Transportation/WR1 Sims No. 97.
Cade's third time to top the USRA Modified skeptical, having won in 2019 and 2022, the weekend began on Friday with a runner-up finish to lock into Saturday's 50-lap affair.
Gridding Saturday's field third, Cade chased Jake O'Neil and Jake Timms through the first four laps. Working the low side of the three-eighths-mile oval at the start, Dillard moved to the point off the exit of the fourth turn. Moving to the top soon after as he began to work traffic, Cade went without challenge for the win by 3.094-seconds over Jake Timms.
On the progression of the race, Cade stated, "We had such a good car. I stayed on the bottom for a while and was forced to move up in lapped traffic and just found a line that was good up there where we had great speed, and everything just fell our way."
Tanner Mullins, Jake Gallardo, and Dereck Ramirez completed the top five. The New Mexico win moves Cade's win total to six on the season.
Dillard now turns his attention to the World of Outlaws (WoO) Case Late Model Series World Finals on Nov. 1 – 4 at The Dirt Track at Charlotte (Concord, N.C.). The weekend includes qualifying on Wednesday followed by complete $15,000-to-win programs on Thursday and Friday followed by a $25,000-to-win finale on Saturday.
Cade is currently 11th in the latest series standings.
---
Submitted By: Bryan Hulbert
Back to News