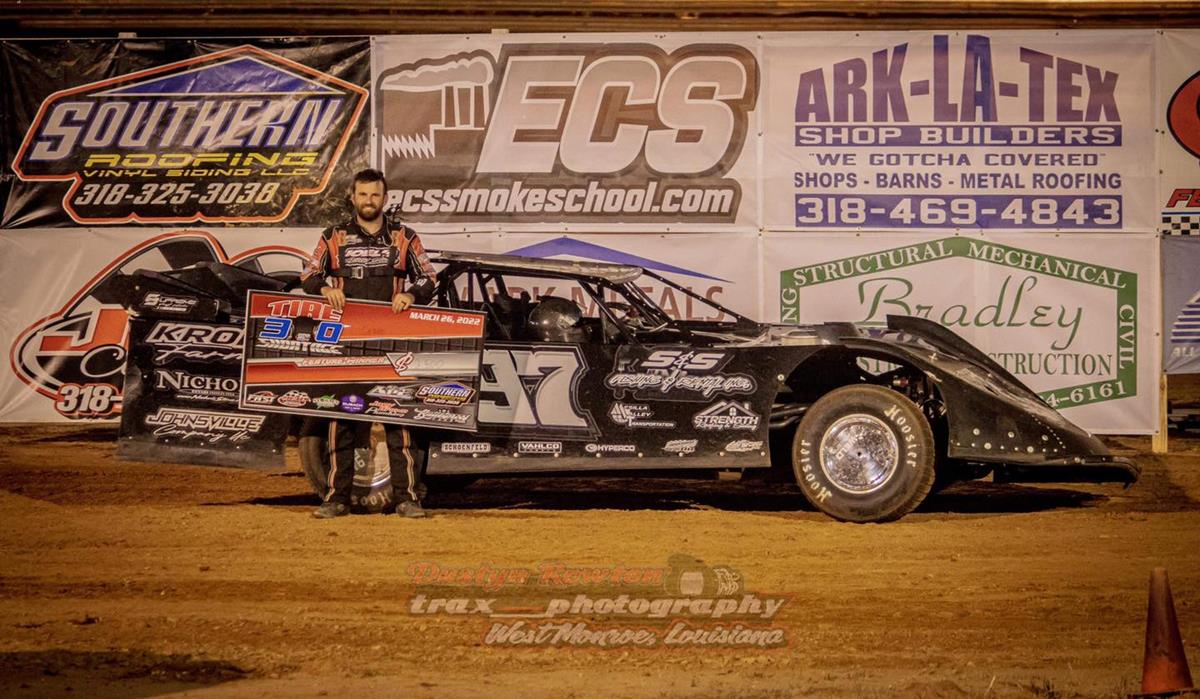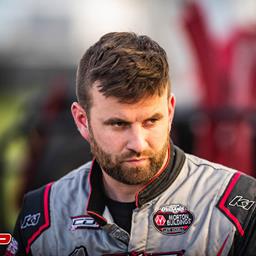 ---
Cade Dillard races to Crate Late Model victory at Super Bee Speedway
Cade Dillard continued his early-season success with another win on Saturday night behind the wheel of his S&S Fishing & Rental Inc. No. 97 Krohn Farms / Black Diamond Race Car Crate Late Model.
His second triumph of the year came at Louisiana's Super Bee Speedway. He added a runner-up performance on Friday night at Sabine Motor Speedway.
"Our original plans to go to Iowa got canceled by the weather, so we decided to drop the crate motor in and go racing around home this weekend, and it all paid off," Dillard said. "On Friday night I got to do something I haven't got to do in a long time. We loaded the kids up in the back seat of our old truck and went 5 minutes down the road and got to race with my family. We ran second that night, and got a win on Saturday night at Super Bee Speedway. The entire weekend was a blast."
With his initial weekend plans axed by Mother Nature, Cade Dillard made the short trip to Sabine Motor Speedway (Many, La.) on Friday afternoon to enter his Krohn Farms No. 97 Crate Late Model into battle.
After outrunning Jamie Burford in his heat race, Dillard was unable to contain Burford in the 20-lap feature, marking him second on the rundown when the checkered flag flew.
On Saturday evening at Super Bee Speedway (Chatham, La.), Cade followed up the fastest lap in qualifying with a heat race victory. Claiming his second win of the season in the feature, Dillard topped B.J. Robinson, Wyatt Wilkerson, Brandon Ball, and Jamie Burford at the line to pocket a $2,500 prize.
The upcoming weekend – April 1-2 – has Dillard hitting the road as he heads to Farmer City (Ill.) Raceway for the Illini 100. The World of Outlaws (WoO) CASE Construction Late Model Series doubleheader culminates with a $20,000-to-win finale on Saturday night.
For more information on the weekend, please visit www.WoOLMS.com.
Back to News